Post by Brie "Phthonus" Adams on Mar 4, 2013 6:05:28 GMT -4
|| Phthonus "Envy"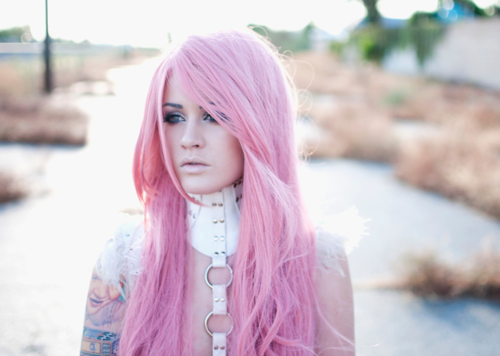 PB:
Kelly Eden
|| My name is
Sarah (Arabelle)
|| I am
24
years old.
|| I also play
Arabelle, Kasadya, Kevala, Azura, Vishous, Xander, Jada, Parker, Seraphina, Evangeline
|| I found the site through
Gremlins
|| The best way to contact me is through
Skype/PMs
|| I have been role playing for
too many
years and I am
literate to advanced
|| The password is
excluded
- - - - - - - - - - -
||
FULL NAME:
Liliosa Genevieve Walker (Born Overmind Name though she has dropped it long ago and only those she chooses to tell IC know of this name)

Phthonus (Given name only known to a select few; revealed IC)

Envy (Name that she goes by whenever she is in between stolen names.)
||
ALIAS:
The list is endless. Whatever she chooses to use, she will use ICly.
||
AGE:
Appears early to mid twenties – 5 years old (Overmind Age)
||
RACE:
Overmind – Kakai of Envy
||
HUMAN STATUS:
N/A
||
ABILITY:
-- Major Mimicry
Major Mimicry allows for the user to mimic another's power through proximity instead of touch. The strength of the power is also equal to the original users. Also, the user can hold onto the power for about an hour after leaving the mile radius of the other person, but the potency of the power will decay slowly until it is gone. If the target the user is mimicking has more than one power, then they can use all of the person's powers if they wish, but it will replace any others that they themselves have: if you have mimicry and telekinesis and use mimicry on someone with osteokinesis and empathy, then you can choose to gain both osteokinesis and empathy, but will lose the use of telekinesis. However, if the user chooses just one of their powers, then they are still able to use their own.
||
GENDER:
Female
||
WEAPONS OF CHOICE:
There are several weapons that could be said to fit Envy's style of killing, but her most prefered are piano wire, and poison. They both invoke a sense of power, her power over her victim...their lives in her hands, literally. It is for this reason that she chooses such up close and personal methods of murder. Anything which allows her to feel the life literally as it drains from those she is killing, is a plus. She is almost never without a vial of some form of poison and a strand of piano wire with the ends fashioned to avoid harming her own hands. After all, she doesn't want to make a mess.
||
PERSONALITY:
Envy is, above all else, jealous and envious of everyone and everything. She hates and despises every single person for one thing or another, and will seethe inwardly on a regular basis about this envy she feels. Though all her envy is kept locked away inside and hidden from the world, for the most part. Her envy so great though, that she does not even have a proper name. Instead, her name is subject to change with the drop of a hat, or in her case, a body. She is always envious of others for having such pretty names and will kill, quite literally, to have that name...even if it is only for a few days.

She does not like for others to see how much she envies them, because that gives them an upper hand, and that is something she is unwilling to give to anyone. She learned the hard way a long time ago what happens when you give another the upper hand on yourself and to date there is nobody that she could ever trust enough to let her guard down around again.

However, just because she hates and envies everyone around her does not mean that she cannot be nice, sweet or even down right charming when the mood sets her. It is just easier to make friends with people when she is nice, and then, when the time is right, stab them in the back to take whatever it was she had wanted in the first place. She has no qualms about fucking over even the sweetest, kindest person on the planet, not if it means getting whatever she thinks she wants in that moment.

Though, even when she gets that thing she craves, it is never enough. She will simply move on to the next "best" thing she can find and try to get that as well. The way she sees it, is that there is always going to be something out there that trumps what she has, or something that others have that are just like her's.

It is this desire to have things that has turned her into quite the little pack-rat. She will constantly obtain random objects through either lying, cheating or stealing, and then she will store them away. It has proven to be fruitful for her, thus far, but at the same time, she tends to grow bored with the old in pursuit of the new.

She is cunning, manipulative and sneaky and she takes pride in that fact. She is also one to strive to stand out, to make a show of how different she wishes to be from everyone else, just so she can hide how much she truly wishes to be like them. This is something that shows dramatically in her appearance and in how she can sometimes behave, which if anything, is sporadic at best.
||
HISTORY:
Envy was a born Overmind, right from the get go. She was created by Satan as an Overmind of Envy and from the first day she set foot upon the Earth, she embraced it an never looked back. She never questioned it or fought against it as so many of her breathren chose to do with their sins. Instead, she simply accepted it and allowed it to become a very big part of who she was. In fact, it became the focal point of who she was.

There was nothing that Envy would not do for the sake of getting that which she wanted, choosing to stab everyone who got close to her in the back for the sake of taking what they had. At first it was little things, such as shoes, clothes, jewelry and things of that nature. Petty things to most, but to Envy they were things that she just HAD to have. In her mind, it was life or death that she gain the objects, and most of the time, it ended in death for the other person.

However, there came a time, near the second year of her life, that she found herself in desire for a necklace that was about the neck of a woman who lived in a very heavily guarded human encampment. At the time, it seemed like a good idea, and so she crept into the camp in the dead of night to try and gather her newest desire. Yet, this attempt would end badly for her, as she was soon found out and quickly put to death with a series of bullets to various portions of her body.

Six months later, she found herself reborn upon the Earth, having been given a second chance by The Dark Lord, and vowing that she would never be that stupid again. No, this time she had promised that she would not envy after such petty things, or at least, not JUST those things. Instead, she began to set her sights higher and began to go after the ultimate reward to all things.

Power.

She wanted to have the power over all those around her. All the other Overminds, she wished to consume their power and put them beneath her in status. Something that she would quickly take to doing and find that she was rather good at. Time and time again, she managed to ensnare some idiot of her kind into submitting to her will, and if they refused, she would kill them. It never made any difference to her that they were supposed to be of her kind, her brothers or whatever they tried to call themselves. All that mattered, was that with their submission or their deaths, came another step toward her ultimate goal...full power.

However, she would soon find herself the target of a group of Overminds who had caught on to what she was doing. They banded together and with their precious little Reavers, they set about plotting out a way to lure Envy to her death. Something that was not very hard, with how clueless she tended to be in pursuit of what she was seeking. Also, at the time, she had allowed herself to get close to one of the other Overminds' Reavers, and as a result, he was used against her as a way to draw her to her death. The feelings she had for him used against her. The first and only time in her existence she had been able to love another, to open up and truly feel okay with who she was, and he was used to murder her right there where she stood.

To this day she can still remember the feeling that had come over her when she found out what was going on, when she saw him there. She can still remember the look in his eyes as he killed her, unable to fight back due to shock...the images burned into her mind and into her heart. A part of her knowing that he did not wish to, that he was ordered to do so, but another part of her wondering if perhaps he had not done so simply to be rid of her and a love that could never be.

Eight months later, she found herself again being thrust onto the Earth and forced to pick up the pieces that remained of her life. Most of her things had been scattered or lost, but the ones that remained were quickly gathered and taken to her new house where she again began her collection. As for her heart and the love she had for that Reaver who's name she will not even bother to mention due to the sense of betrayal it breeds...she has locked that part of her heart away and tried desperately to forget it. The result being an overwhelming hatred for those who are happy and in love. Her envy of their happiness is ten times stronger than that which she holds for any other thing, except perhaps her envy for power. That is something she is not sure she can ever really not strive to achieve, though this time...with this new life she has found herself in, she has been given a reward.

As it would turn out, despite her rather stupid moves that led to her deaths in the past, Satan found that Envy was very much the embodiment of her Sin. In his eyes, there was no other Overmind who could or would go to the lengths she had to embrace it and live up to its allure. So, as a reward, she was given the position of Kakai of Envy, one that she had strove for since she first took an interest in the intoxicating pull of power. A position that she has enjoyed for the past year.

Though now that she has it, she can think of only one thing. What more can she get? She is hungry for more, and that need is never satisfied. There is nothing that will take it away, and the one person would could allow her to feel whole, complete, satisfied, is the one person she can never have nor ever see again. Something that she uses to fuel her desires and to lead her down the path to ultimate and unmistakeable power.

The last year spent working her way through the lower circles of their somewhat close knit society, starting rumors, allowing them to spread like wildfire. The only ones she has not interacted with being the other six Kakai, for reasons she has yet to reveal to anyone. But that does not mean she hasn't ensured that the rumors of her existence have not reached them. Quite the opposite really, she has made certain of it.

But now, having fully settled into the role she was given, its time to put an end to the rumors and get to know her fellow Kakai...see just what kind of trouble she can land herself in this time.
[/justify]
||
RP SAMPLE:
Kassy would listen to that plan, nodding along as she would start pulling up the layout of the warehouse in her mind. She didn't know every detail, but she had seen most of it when she had been peeking inside. Not saying anything, she would listen and take in every detail of what he wanted from her and then nod once more.

She didn't bother to fish out her knife, because if she stabbed the guy then there would be blood all over the place to worry about, and she couldn't have that. She would have to be more careful than that with this one, and she knew it. No, she would just go in as is and wait til one of them was alone and go from there.

Though, just as quick as she turned to leave, she would turn back and roll up onto her tip toes, planting a kiss on his cheek and purring in a soft little whisper to him.."I love you Sam." Pulling back with those bright blue eyes lingering upon his own for a moment before she would smile and then spin around to take off.

It didn't take long for her to disappear, this time not reappearing as she had taken to the back of the building where she had seen one of the humans lurking about. He had looked anxious to get outside, to explore or do something, and so she was banking on him over all the rest who had been huddled together.

Unlike the last time she had entered a building, the result was not fast. Of course, that was because she was waiting, but it drug out for almost twenty minutes without a sound from her or a sign that she was alright. Eventually thirty minutes would go by but there was still nothing.

What was she doing? Well she was waiting for him because with every passing moment he drew closer and closer to the back door of the warehouse. From what she could gather, he was the troublesome one that didn't listen and nobody really liked. Which was perfect. They wouldn't notice him being gone, nor would they care if they did.

Finally after forty five minutes, he would slip out, and shut the door. Yet still she had to wait for him to get away from the building, which took only a few minutes once he was free of the groups prying eyes. Once he was away though, it was nothing to sneak up on him and clock him in the back of the head big enough to stun him and take him down.

Quickly she would grab his legs and drag him off into the brush that had grown up at the back of the warehouse, his size nearly three times that of the tiny Reaver, though it was nothing for her. Though he did recover faster than she would have liked, kicking her just enough to get free and then, instead of running, plunging his knife into her abdomen. Of course, only proving to piss Kassy off more, despite the great pain it caused and the blood it produced.

She would not focus on that, as she had to do what her Overmind Master told her...she had no choice. Wasting now time now in snapping his neck, his body quickly falling back and away from her own, leaving that knife embedded in her. Yet, before she could even think to pull it out, she would collapse to her knees...wincing as she drug herself forward on her hands and knees toward the body. She would then pull that knife out of her stomach...gasping as she did so and coughing to the point of a bit of blood speckling her lips. A soft wince but she remained focused....cutting the man's hand open and grasping it with her own palm...those images and thoughts and feelings slamming into her like a brick wall.
- - - - - - - - - - -

|| OPTIONAL

||
APPEARANCE:

- 4'9"
-Pink Hair
-Blue Eyes
-Dresses in mostly alternative fashion styles..(ie. corsets, leather, graphic tees, etc.)
-Australian Accent
||
LIKES:
Everything others have.

Music (Mostly violin)

Painting

Power
||
DISLIKES:
People who have stuff she wants.
[/font]