Post by Arabelle Valencia on Jan 18, 2013 2:55:54 GMT -4
|| Arabelle Constance Valencia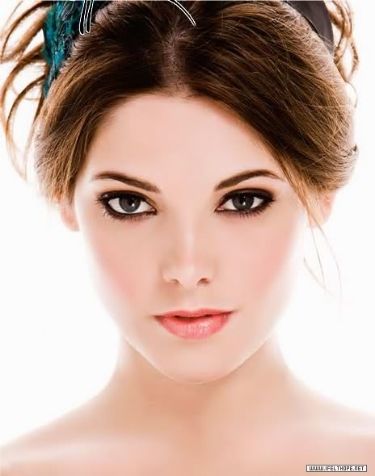 PB:
Ashley Greene
|| My name is
Sarah/Ara
|| I am
24
years old.
|| I also play
all them
|| I found the site through
I found this site through and advertisement on one of the boards I used to admin.
|| The best way to contact me is through
Skype: cimmerian_angel
|| I have been role playing for
9
years and I am
advanced. (Though, I feel weird saying that.)
|| The password is
"excluded"
- - - - - - - - - - -
||
FULL NAME:
Arabelle Constance Valencia
||
ALIAS:
[/color]
Belle, Ara
||
AGE:
Physically 22, Actual 8 mths
||
RACE:
Overmind (Wrath)
||
HUMAN STATUS:
N/A
||
ABILITY:
[/font]
Pyrokinesis, Minor Hemokinesis, Minor Telekenisis
||
GENDER:
Female
||
WEAPONS OF CHOICE:
Her Pyrokinesis is her go to weapon of choice at the moment
||
PERSONALITY:
In the beginning Arabelle was a rather vengeful and spiteful Overmind. But as time wore on, she became increasingly aware of the fact that she was capable of more. Eventually, this knowledge led her to make strong, sometimes futile attempts to separate herself from her own sin. She did not like who she was when it came to her sin, Wrath. She didn't like always being the bitch, always losing control and hurting others out of spite with no real reason other than her current bad mood.
Over time, this began to work, or at least she thought it did. She found herself more and more capable of controlling it, keeping her sin locked away and her rage at bay. It wasn't easy and it put a lot of stress on her mind, but she didn't stop trying, because she actually liked who she was able to be without it. Sure, it had its uses and more often than not, she would stop trying to fight it, if only to give it a chance to breath, so to speak. It was in doing this, that the true damage began to occur.
Somewhere along the way her mind has begun to break apart from itself. Her sin having taken up a portion of her mind and dug in. As a being of Satan, she is not able to simply ignore her sin, despite how much she may wish to, and after prolonged periods of denial and locking it away, the very thing she has been trying to escape is now manifesting itself in a new, dangerous way.
Now, with every passing day, it is growing worse and she is separating further and further from herself. When in a "Wrathful" state, she is spiteful, mean, sadistic and all around a pretty big bitch. She doesn't care about anyone, or anything, and she will do whatever she can to incite wrath in others. This is not always to her own benefit, and can often lead to her getting hurt, which is actually part of why she does it. She seeks out pain and situations where she knows, on some level, that she may not come out of it alive. Some could argue that in this state she is not aware of how stupid she is being, how self destructive her actions can be...but the truth is, some part of her does know.
During her less wrathful states, when she is being "normal" she tends to be rather nice and understanding. Of course, she is not without her flare ups of rage and aggression, even if she doesn't like it. She has an extremely short fuse and is not hard to push into this state in which she is prone to say or do things that only prove to annoy or piss off those around her. During this state is when she is most likely to snap and for that other portion of her personality to come out. She seems to feed off of the other person's anger and hate, and that makes her own grow to uncontrollable proportions. This is why, if the other person will not cease, she may tend to try and walk away. She isn't doing it for her sake, so much as their own, though they never tend to see it that way.
If the person does not return her angered efforts with those of their own, then it is as though the flames of her wrath are starved of oxygen and she is forced back into a more subdued state. She often is left feeling emotionally exhausted and drained, incapable of keeping up with the rage she was previously feeling. Though, it is when this happens that the anger she had been feeling turns into a form of self hate. As much as she would like to not feel anger at all, she is incapable of such an escape for the most part. So, as some sort of subconscious effort to deflect her rage from the other person, she will focus it on herself.
It is this deflection which has caused her to slowly but surely spiral down into a severe form of depression. Though she may not be conscious of this fact, it is only growing increasingly worse as things within her mind grow more turbulent. It is this depression which has brought about genuine suicidal thoughts during certain events. Most notably when she loses herself over to her sin. When this happens, she will often hold some thought in which she is practically begging for the other person to reach the point where they will kill her. She is weak, pathetic and stupid, at least in her own mind, and in those moments death feels like the only real escape from it. The only way to spare those around her from the failure that she is.
It is very possible that these thoughts and actions could grow worse as her mind continues to divide itself. Right now, she is a very unstable state of mind and at that point where anything could happen depending upon what goes on in her life. Sadly, she is unable to see that she does have some very redeeming qualities about her. She is a very loyal friend, she is smart (in her own way) and she is caring. Or, more to the point, she can be a very caring and loyal friend. So far, she has only been able to achieve such with one person, but for her that is a big deal. Still, she does not really see it that way. Even though she should.
Basically, she is on a downward spiral and it seems that there will be no coming back from it until she has finally hit bottom. Unable to stop herself, until it is too late.
Notes::
Fire – Her ability to control flames ties in with her emotions. When her emotions fluctuate and there is a fire nearby it will respond accordingly. Though, it is possible for her rage to be decreased by the flames if the fire is started before she is too far gone.

Blackouts – The more time spent within her wrath induced state, the more likely she is to suffer from periods of time that she cannot recall. These episodes are fleeting at the moment, though growing increasingly worse as time progresses.

Self destructive – Arabelle becomes increasingly self destructive as her anger rises. The Wrath portion of her brain does not comprehend this, but the other part, that is being forced further and further into her subconscious does and will push this side of herself to do increasingly dangerous things in order to stop it. This has potential to lead to being down right suicidal if pushed too far.
||
HISTORY:
Arabelle was created by her Lord and Master eight months ago, in the depths of Hell, from the flames which lick at the souls of the damned and tortured. From the get go, she was destined to have a violent and tortured existence, created as the embodiment of Wrath, like so many before her, she was fated to always feel and to be consumed by a rage that was so hot that nothing could sooth the burning which she felt within her heart. However, this was all she knew from the time of her creation and therefore, it did not bother her. She enjoyed her Wrath, as much as a creature such as herself could enjoy something, and upon being released upon the Earth, she was quick to unleash this powerful sin upon the pathetic humans around her. Time and time again she killed them, breaking their bones, and tearing at their flesh, eager to consume their flesh and drink their blood. For a time, one might have even questioned if her sin was not gluttony instead of wrath.
But as the days turned into weeks and the blood became so thick that it seemed to soak through her flesh, she found herself bored with this rather "hum drum" existence. She wanted more, she needed more, and it was only then that she stopped her attempts to murder and consume all that she saw and instead observe. She observed the humans, and the other Over Minds which she came across. She observed their behaviors and their methods of interacting with others and as she did this, she began to develop a sense of what they felt.
Only then, as she became still, did the other emotions which laid buried beneath her Wrath begin to make their way to the surface. Emotions such as pride, lust....happiness. Things she did not understand at first, and then quickly became angered at, when she realized that regardless how strongly she felt them, it would never be anything like what the humans could feel. She would never be able to experience that emotion known as happiness on a level anywhere near what they felt. She would never be able to experience lust in a manner that was not rough and violent. She would never be able to actually "love" anything or anyone. The knowledge of this seeming to only infuriate her inner self all the more.
Yet, that did not keep her from trying. Time and time again she would take a lover, only to find in the end that whatever lust or "affection" she felt for them quickly degraded into Wrath when she had received what she felt she needed from them. The result usually being their death and the consumption of their flesh. But, that did not stop her from trying, and in fact she is still trying. Though now, she has much more control and much more poise in everything she does, something which has made her a valuable asset to her Master who has steadily watched over her progress upon Earth.
Her ability to manipulate and to give herself the appearance of being "normal" has allowed Belle to work herself into situations or groups which otherwise seemed impenetrable. This has proven to be very useful to her Master, who despite her Wrath, Belle is completely submissive to and would do anything to please.
Now, with this new control and a set goal in mind, Belle has become a rather strong force in a world which has been torn apart and left in ruin. More and more, with every day that passes, she feels at home here on Earth, which is likely not a good thing for those around her, but it is what it is. Yet deep down, she is still seeking to achieve that one thing she wants more than anything else...to feel something other than what she was created to feel and to find that single person/being who she can be around with instantly hating them and wishing to destroy them. Something she knows may likely never happen, but something she will continue to strive for until she is no longer able to do so.
||
RP SAMPLE:
Never leave this space blank! Every member on Plagued has to fill this in every time they create a character application. We don't accept links to previous roleplay, we want to see your writing in this space! Here on Plagued we have a word-minimum rule of 200 words, so please make sure your sample is over 200 words.
As the sun began to sink low behind the horizon, Belle stopped to admire the rays of amber and gold that shot across the hazy sky. It was a beautiful sight, something even she had to admit, as much as she hated to. Never had she seen anything upon this Earth to hold such beauty, and in those fleeting moments before the sun sank behind the distant horizon, she could almost swear that she felt some form of peace stirring within her tortured and violent soul. If she even had a soul, that is.

A soft breeze wafted through the area, capturing her auburn locks and blowing them about her face, the ends of such tickling her nose and causing her to scrunch it up just slightly. It was an act she barely noticed she carried out, and had she, she would have likely hated it. It was bad enough that she was small and petite looking, creating a "cute" affect about her that the humans seemed to constantly feel the need to point out. The last thing she needed was to perform some sort of action which only added to that image of her. After all, it was hard enough to be taken seriously when you only stood at a whopping five foot three inches and weighed a grand total of one hundred and ten pounds. The thought of all this enough to draw a growl from her lips, rumbling softly within the back of her throat as she shifted her weight from one foot to the other, her hip jutting out slightly in the process.

Once more she found herself alone upon that same old rooftop that she always sat upon. Every evening, when the sun set, and almost every morning when it began to rise, she could be found here and not once had she managed to find herself sitting with somebody else. Not that she had not tried, just that every time she did, she ended up killing the person before they ever got the chance to join her. Tonight being no exception, as the blood stains which covered the front of her white blouse suggested.

Oh, he had been a nice enough guy, she supposed, and he had seemed to like her quite a bit. Well, he lusted for her, would be a better way of putting it. But in the end, right when she had been about to ask if he would care to join her, he had opened his mouth and cut her off as she began to speak. An act that most people would become irritated about and move on, but one that Belle took as the final straw. The end result being a swift and brutal murder, quickly followed by a gluttonous feast upon the male's flesh. Even now she could taste the blood that lingered upon her crimson stained lips.

A few moments later, the sun had disappeared, and below her, the first of the lights that usually filled this area at night began to flicker on. Another day having passed and another pathetic soul lost to the vengeance of Wrath. A slow grin spreading across her delicate lips as she thought back over the events that had taken place. It was not what she had intended, but then, it never was. Good thing that tomorrow was another day, and that there were plenty more souls out there for her to practice her new form of control upon. Because if there was one thing about Belle that remained as true today as it did the day she was created, it was that she was stubborn and that she never gave up until she got exactly what she wanted.
- - - - - - - - - - -
||
APPEARANCE:Body:
Belle's overall build is petite and slightly athletic in appearance. Though she is not overly fit, she does have a very well formed physique in the way of softly defined muscular features. Her stomach is flat, toned and trim. Her biceps, thighs and calf muscles are fit and muscular but just slightly. It is nothing overly obvious, just enough to make it clear that she works out, or at least gives the impression that she does. As for her more "feminine" features, well, her backside is firm and round, almost perfectly formed for a girl of her size, as are her breasts...which though not large in size are more than enough for a petite girl such as herself.
Standing at only five feet-three inches in height, she is slightly smaller than the average woman and with a weight of only one hundred and twenty three pounds, she seems as though she comes across as one of the least imposing figures out there. If anything, she looks almost dainty, very feminine and very delicate. As for her complexion, it is something like a very light olive tone. Never one to appear pale, or too overly tan, it is not hard to see that Belle's flesh is all around, flawless in appearance.
Hair:
Belle's hair is by far one of her favorite features. Though she can change it at a moment's notice in order to suit whatever form she chooses to take, she usually prefers to leave it in its "natural" state. As for what it looks like in this so called "natural" state, well, it is almond brown with streaks of various shades of blond and the tiniest hints of red. It extends down, to about the center of her back and typically it falls in soft, waves and/or loose, spiral curls. Though, it is important to keep in mind that she does possess the ability to change the color when needed, as she does have the ability to shapeshift, but as stated before, she often chooses not to do this; just as she very seldom chooses to pull her hair back or pin it up. No, she much prefers it to fall naturally down her back and around her shoulders and face.
Eyes:
Her eyes, are a bit more tricky than the rest of her, if only because the color of them is something she cannot readily control. Though she can change the shade when she shapeshifts, she is unable to control what happens when she looses her temper and the demon that she is threatens to break free. But, aside from that, her natural eye color is a startling emerald green which, before her wrath completely consumed her, was a color that many thought only possible within beings such as angels. It is truly hypnotic and intoxicating and gives her face an entirely new light.
However, it has been centuries upon centuries since this color has been seen. No, instead, her now "natural" color is that same enchanting emerald only now laced with a fiery ring which adds a bit more of a demonic flare to her gaze. It is a symbol, of sorts, of the wrath which has consumed her heart and soul over the many years of her existence. No less intoxicating, it seems to give her gaze a look which promises both heaven and hell...one that to some, can be very deceiving.
The third and final shade of her eyes, is one which is entirely consumed by those fiery colors. A mixture of amber, gold and orange merge together to create a look that almost seems alive as it swirls within her eyes, like flames dancing within her eyes. Quite a few times, it has been compared to the fires of hell itself, trapped within her gaze and speaking of what kind of demon lurks within that pretty little body of her's. It is this color that is seen most often when her wrath, anger and rage have reached a point where little can be done to control it, and the color that few like to see if only because they know what is to come. However, to a select few, it is this color that can sometimes be the most vibrant and beautiful shade of all.
Face:
Belle has a face, which more often than not, has been described as the face of an angel. With elegant, defined cheekbones, flawless flesh and full, perfectly formed lips it would be hard to guess that she is possibly one of the worst monsters you will ever encounter. Not often finding the need for excessive amounts of make-up, she often chooses to go with just a bit of eyeshadow, mascara and maybe a little eyeliner. The only thing she really ensures she has on, is a very light shade of lipstick, or a simple glossy, glimmering lip gloss which only proves to add to her already full, voluptuous lips.